Rossana Orlandi at the
2014 Milan Furniture Fair
What would iconic furniture designs look like reimagined with Sunbrella® fabrics? With more than 20 years of expertise as a yarn consultant, renowned gallery owner and designer Rossana Orlandi was the perfect partner to explore this idea. Orlandi asked her favorite designers to create exterior versions of their interior concepts using Sunbrella® fabrics. The result was an unconventional collection of outdoor furniture that transformed her Spazio Rossana Orlandi gallery in Milan, Italy during the 2014 Milan Furniture Fair.
Showcases
Uncovering new possibilities in design with the durability of Sunbrella fabrics, the pieces in the exhibition showcased the beauty of Sunbrella fabrics in spectacular fashion.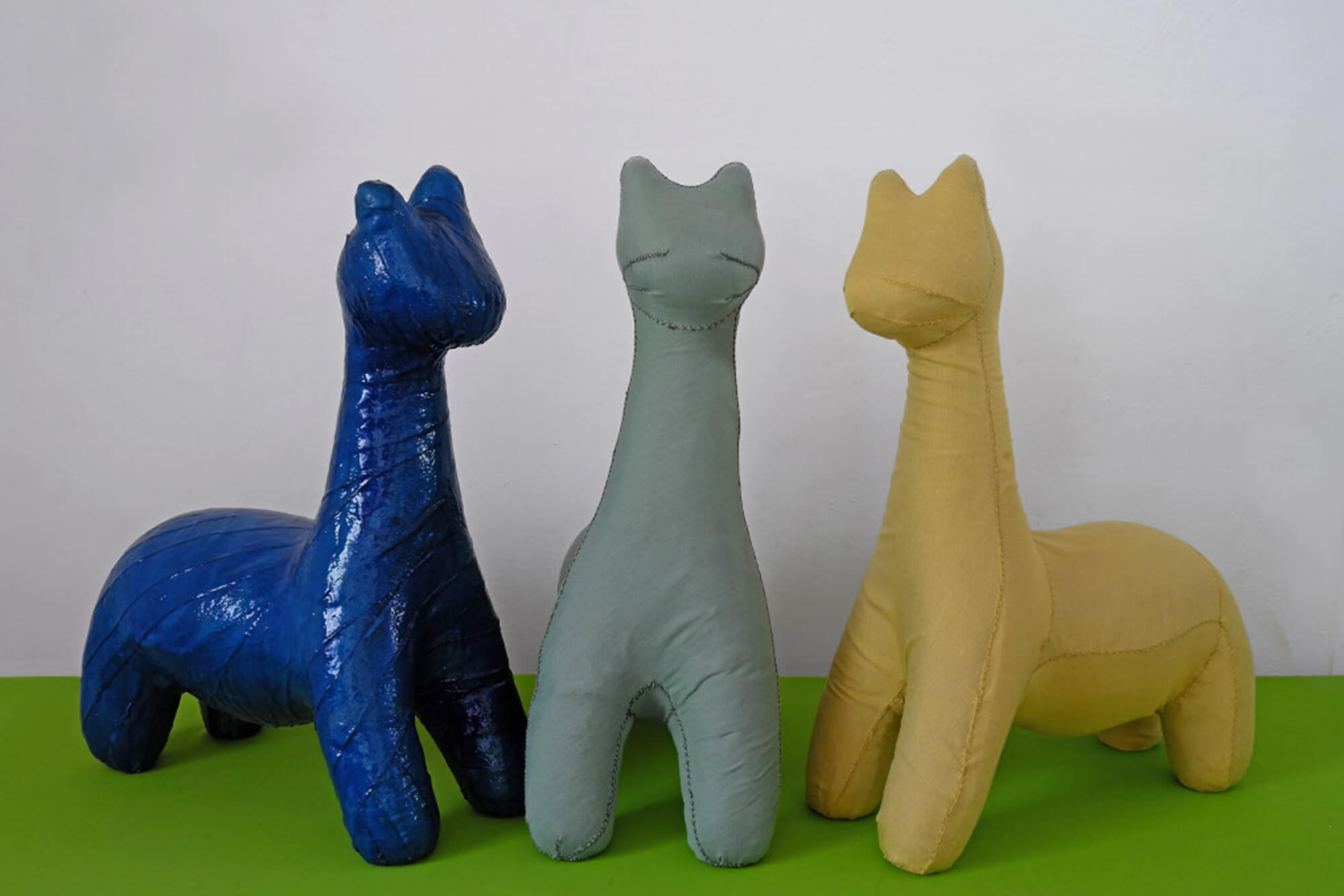 Nacho Carbonell
Carbonell's first collection included a series of concrete animal forms. Here, reinterpreted as poufs made using Sunbrella fabrics.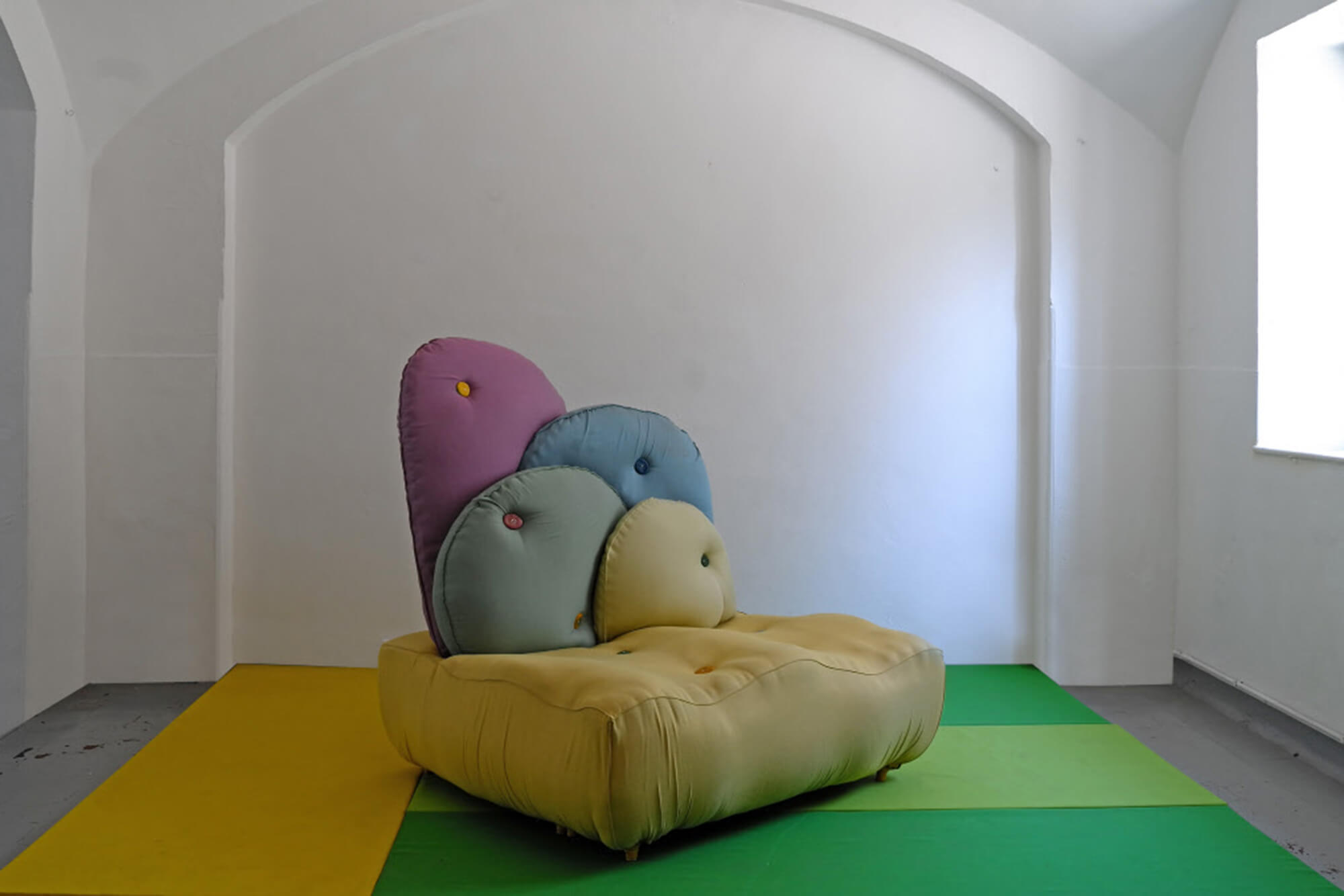 BCXSY
These two designers wanted to reproduce the comfort and appeal of a Chesterfield for outdoor use, while resolving the problem of surface water retention. The result is simple, contemporary, fun and adapted to a very wide range of environments.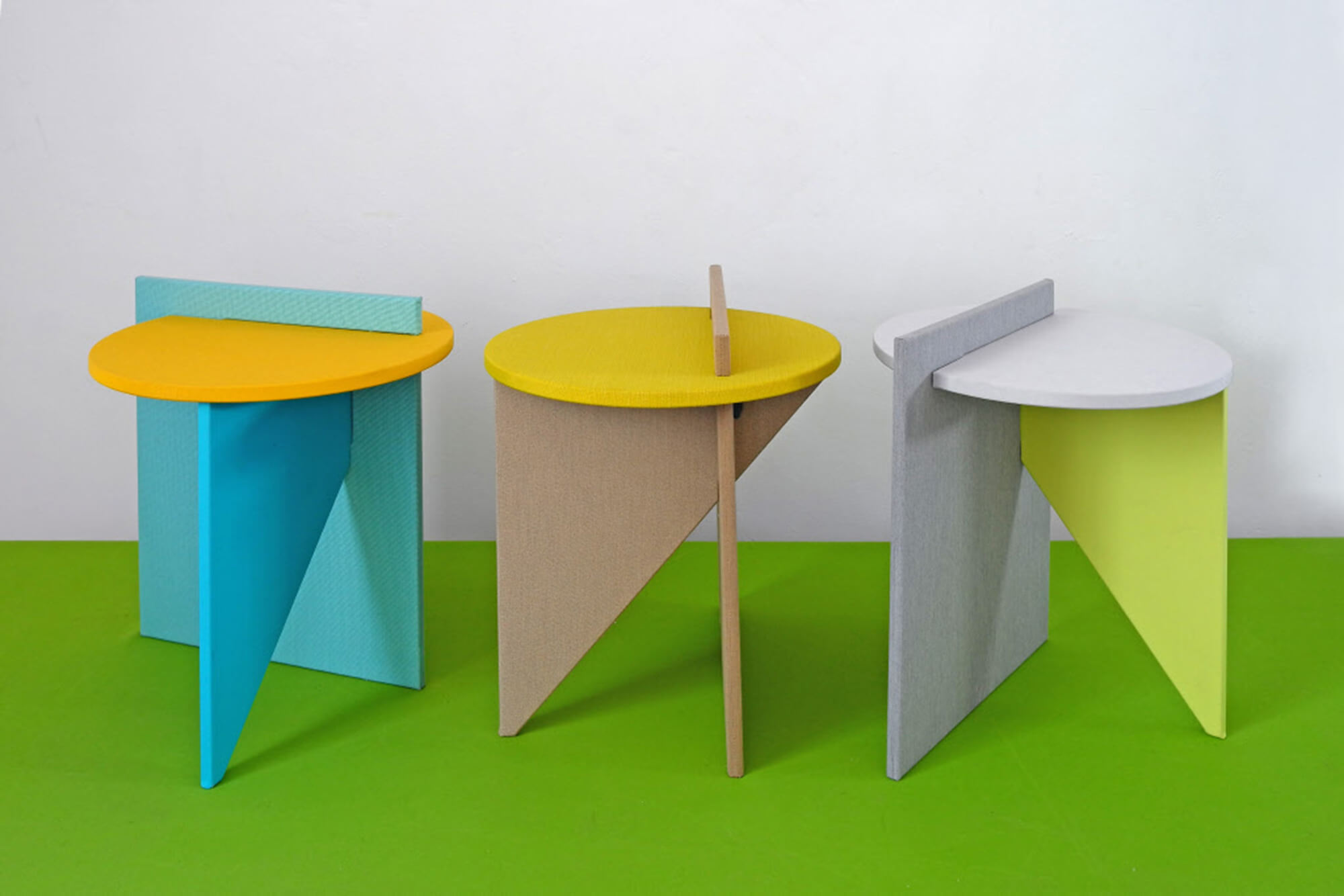 Atelier Lavit
Based on a concept developed in 2011, the Contrast Combinations side table is inspired by clamps used in boat construction in the region. The ingenious but simple system has been transformed into functional furniture in which the construction creates the final form.