Entertain, cook, dine, read, sunbathe, play… all outdoors.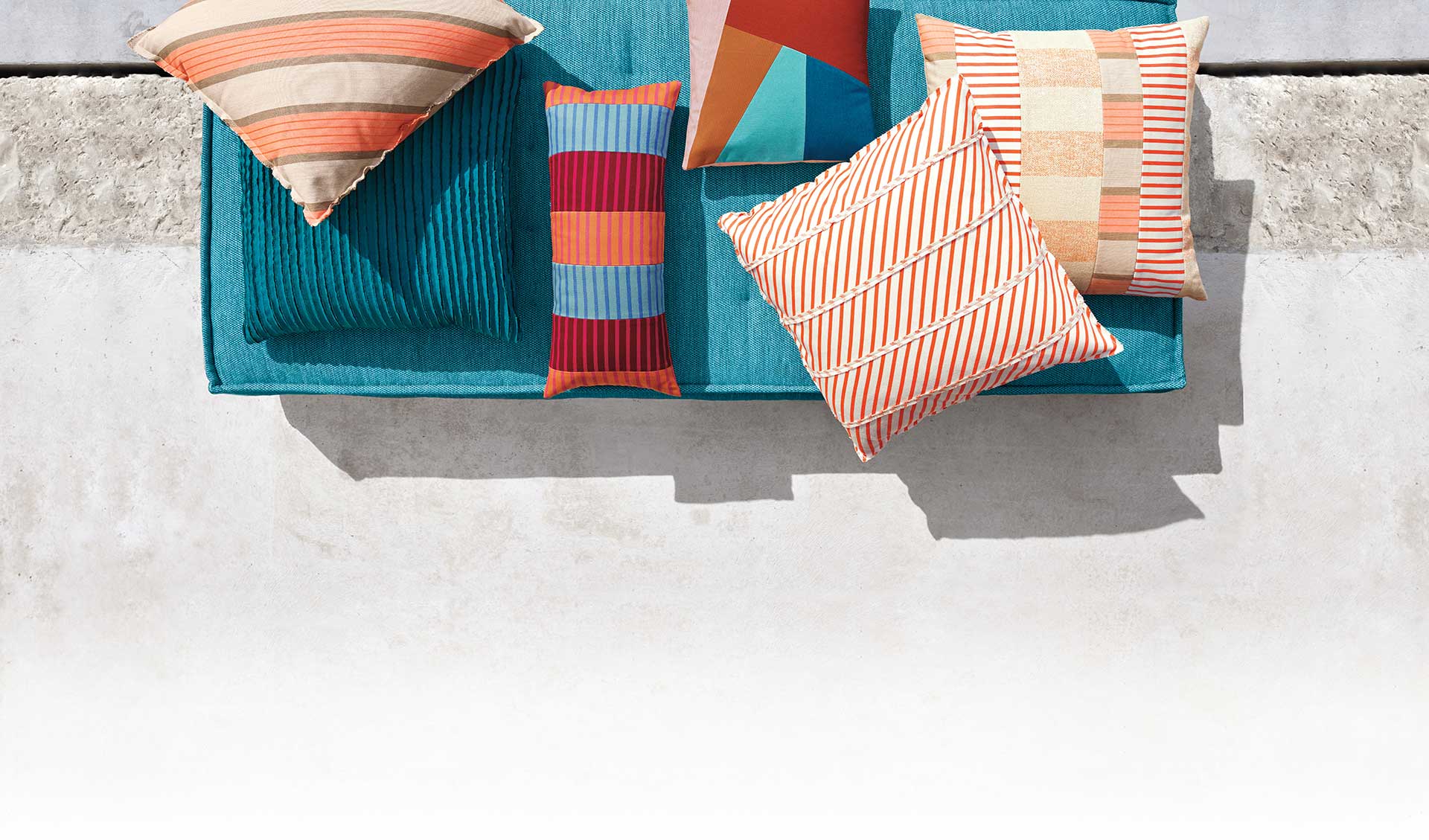 Entertain with the right fabric
Outdoor cushion and pillow fabric woven to last through years of sun, rain and good times.
Create a welcoming and comfortable outdoor space, unfazed by nature and made to last. Outdoor furniture made with Sunbrella fabric does the heavy lifting, so you can take pleasure in outdoor living, carefree.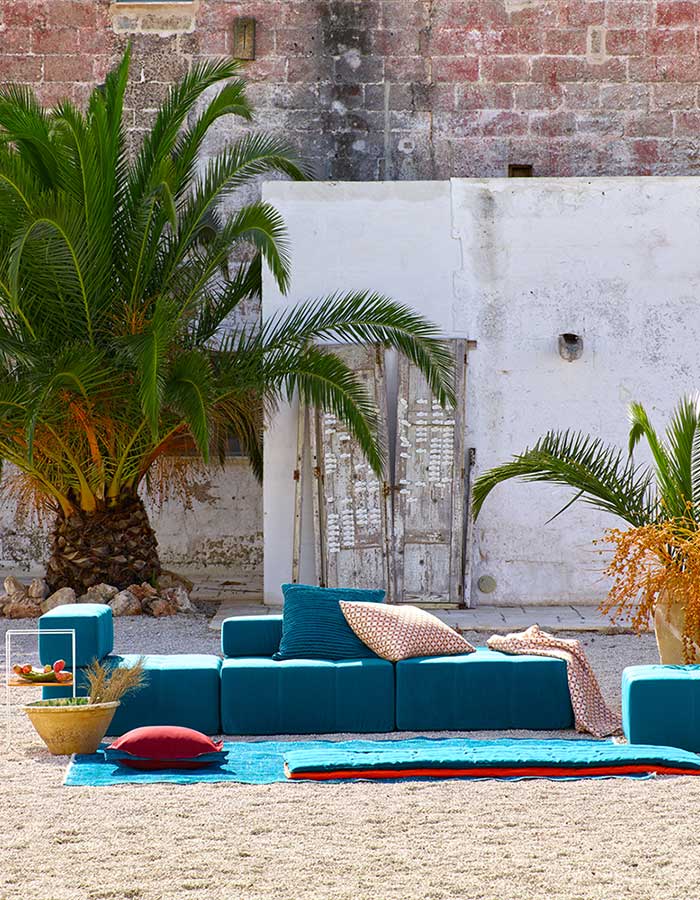 Finishes wear off, our performance is built-in.
Sunbrella Acrylic Yarn
Sunbrella fabric's performance doesn't stop at the finish—it's engineered into the core of each fabric with durable fibers that are completely saturated with color.
Other Yarns
Most performance fabrics are simply regular fabrics with a protective surface finish. However, normal use, spills and cleanings gradually wear away at that finish, eventually exposing the fabric to potentially irreversible damage.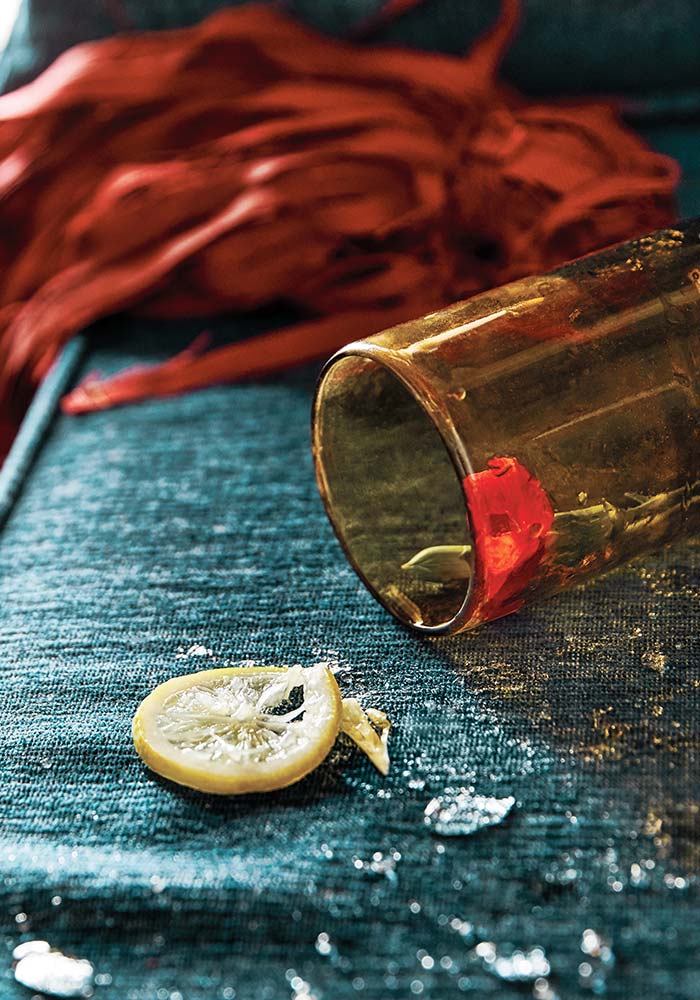 Eat and drink, worry-free
Spilled drinks and sticky fingers are no match for Sunbrella's excellent cleanability and stain resistance.
Perfect weather calls for moving breakfasts, family dinners and nightcaps outside. Sunbrella fabrics are easy to clean, stain resistant, waterproof and even bleach cleanable for tougher spills.
Read, sunbathe and play
Be it a modest balcony or spacious backyard, transform your outdoor space with Sunbrella fabrics to create your very own oasis.
No matter how you enjoy the outdoors, don't let the blazing sun cut your time short. Cool off under Sunbrella's unique collection of shade products, inclusive of function and style.
The Skin Cancer Foundation recommends Sunbrella fabrics in shading products as as aid in prevention of sun-induced damage to the skin as part of a complete sun protection regimen, including regular use of sunscreen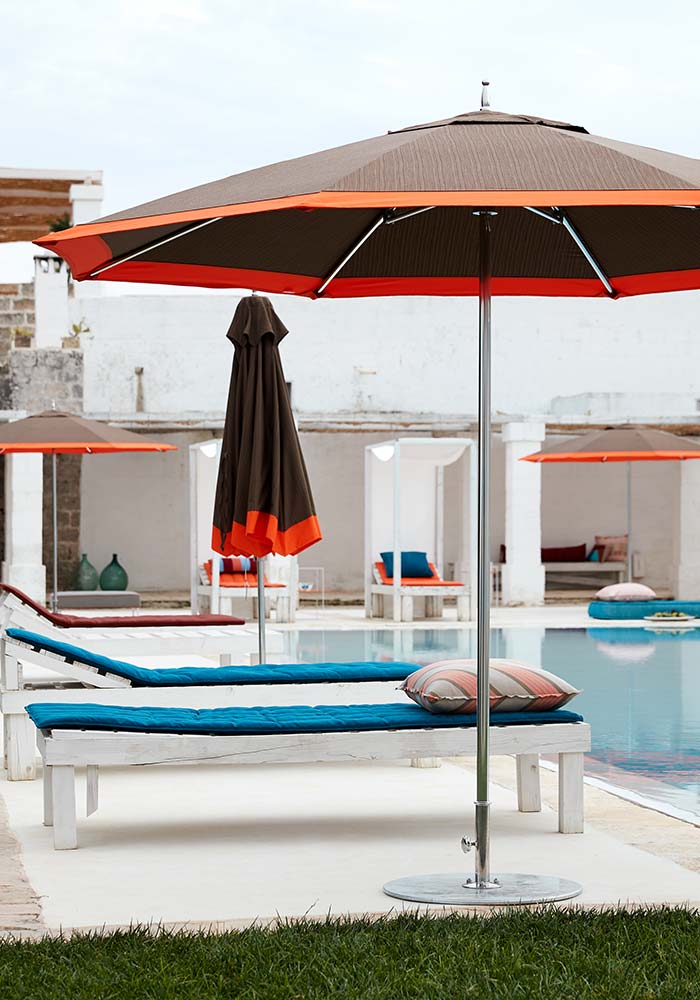 Looking for other outdoor products made with Sunbrella fabrics?
Choose an item, enter a location and we will locate the best resource for you.