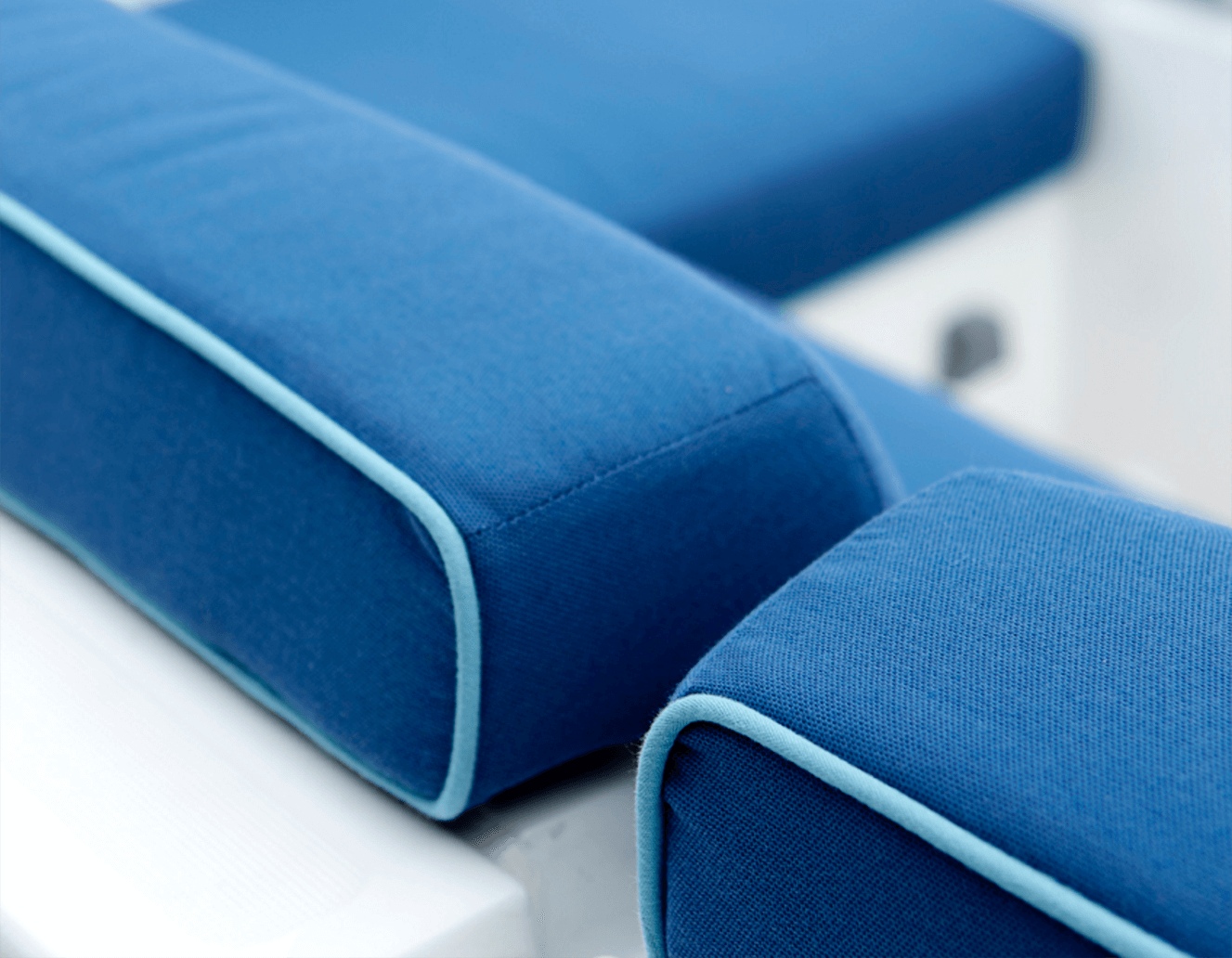 Marine
Upholstery
Design + Performance™
Being on the water is about enjoying your boat, not working on it. When this is your passion, you never compromise. Enjoy each voyage with genuine Sunbrella&reg upholstery fabrics aboard. Beautiful, fade resistant, easy to clean with the same legendary durability boaters have trusted for over 50 years.
From basic canvas fabrics to designer upholstery fabrics like intricate jacquards, Sunbrella has thousands of quality upholstery fabrics to choose from to create a look all your own. These fabrics stand up to life on the water with a luxuriously soft touch that's fade-resistant and easy to clean even the toughest stains on the water like mold, mildew and salt residue. Sunbrella upholstery fabrics are ideal for many boat upholstery applications, from berth covers to decorative pillows.
Marine Upholstery with
Unparalleled Performance
UV and Fade
Resistant
Sunbrella fabrics are highly UV resistant, holding their color even when exposed to the sun, salt and chlorine of harsh marine environments.
Mold and Mildew
Resistant
Mold and mildew will not inherently grow on Sunbrella fabrics. Simply brush off dirt and debris to keep the fabrics clean.
Bleach
Cleanable
Sunbrella fabrics can be cleaned with bleach, without losing its vibrant color.
Beautiful, Easy-Care
Marine Upholstery
Above deck and below, from small runabouts to mega-yachts, Sunbrella upholstery fabrics bring the comfort of home to the water.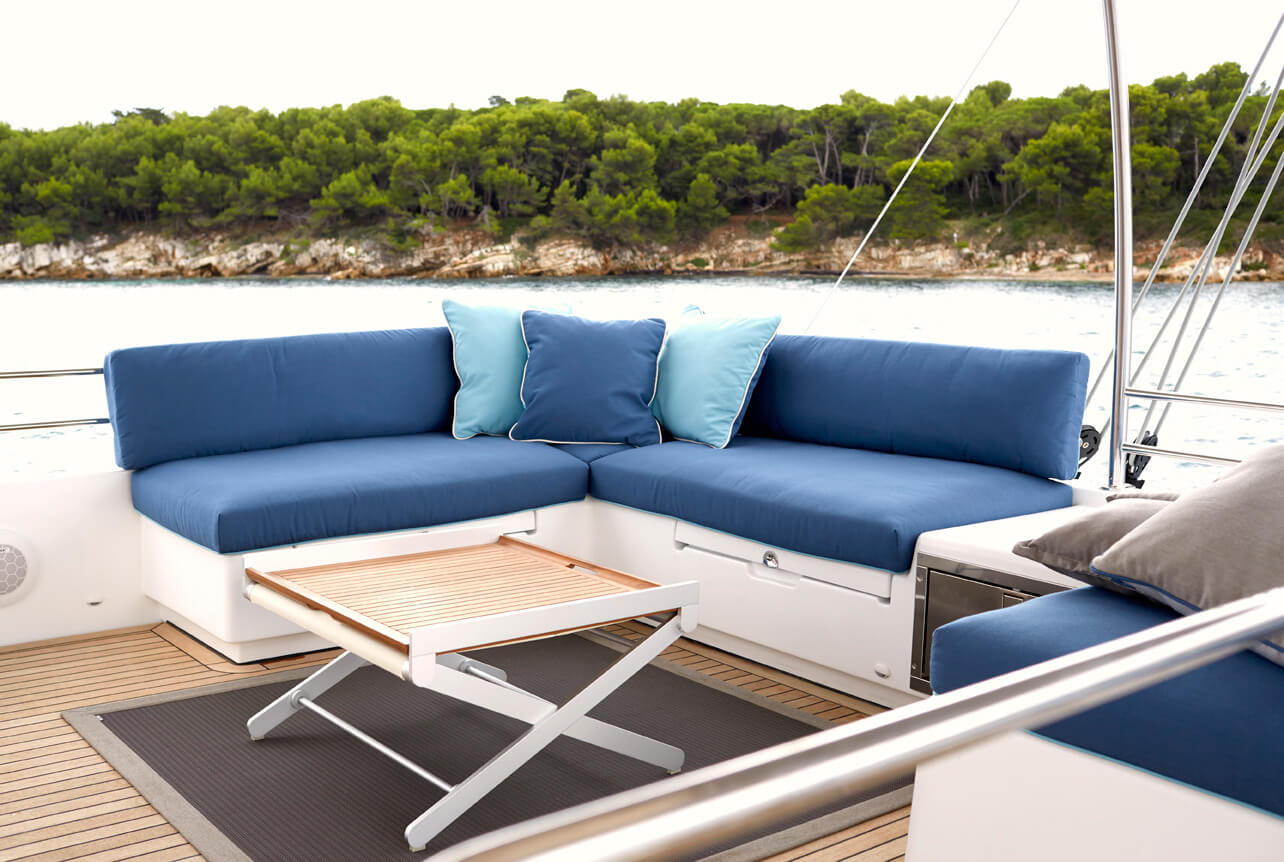 Cushions
Cushions covered in Sunbrella upholstery fabrics provide durability, comfort and a distinctive sense of style for boat seats above and below deck.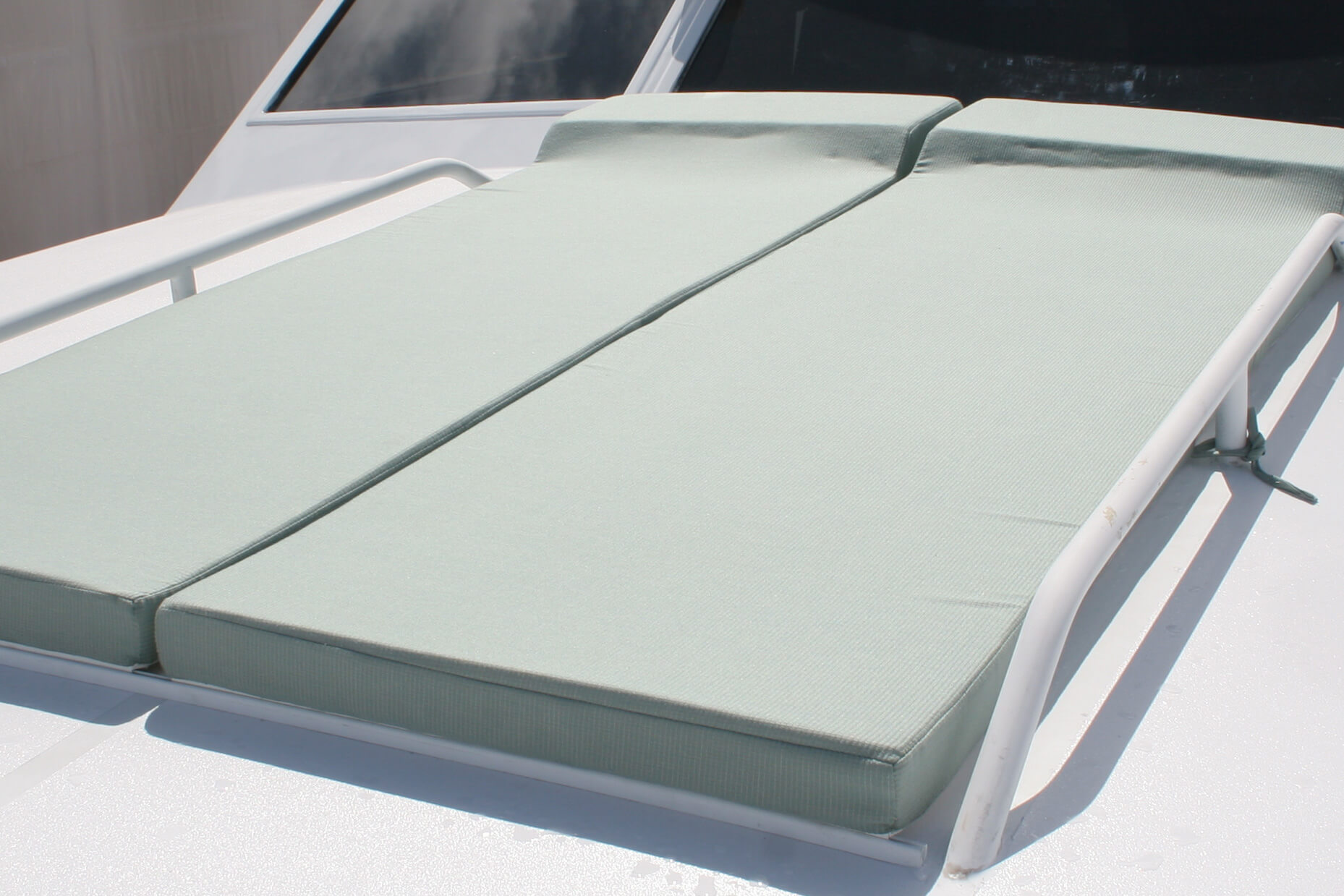 Sunpads
Relax on a comfortable sunpad made using Sunbrella fabrics. Sunscreen and drink spills are never a problem with these durable, easy-to-clean textiles.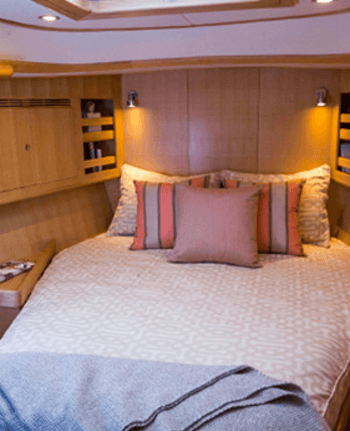 Berth Covers
The style possibilities are endless when your V-berth is covered in coordinating Sunbrella fabrics that always perform.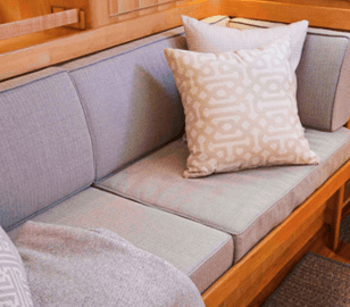 Decorative Pillows
Add a pop of color below deck with decorative pillows made using Sunbrella fabrics.