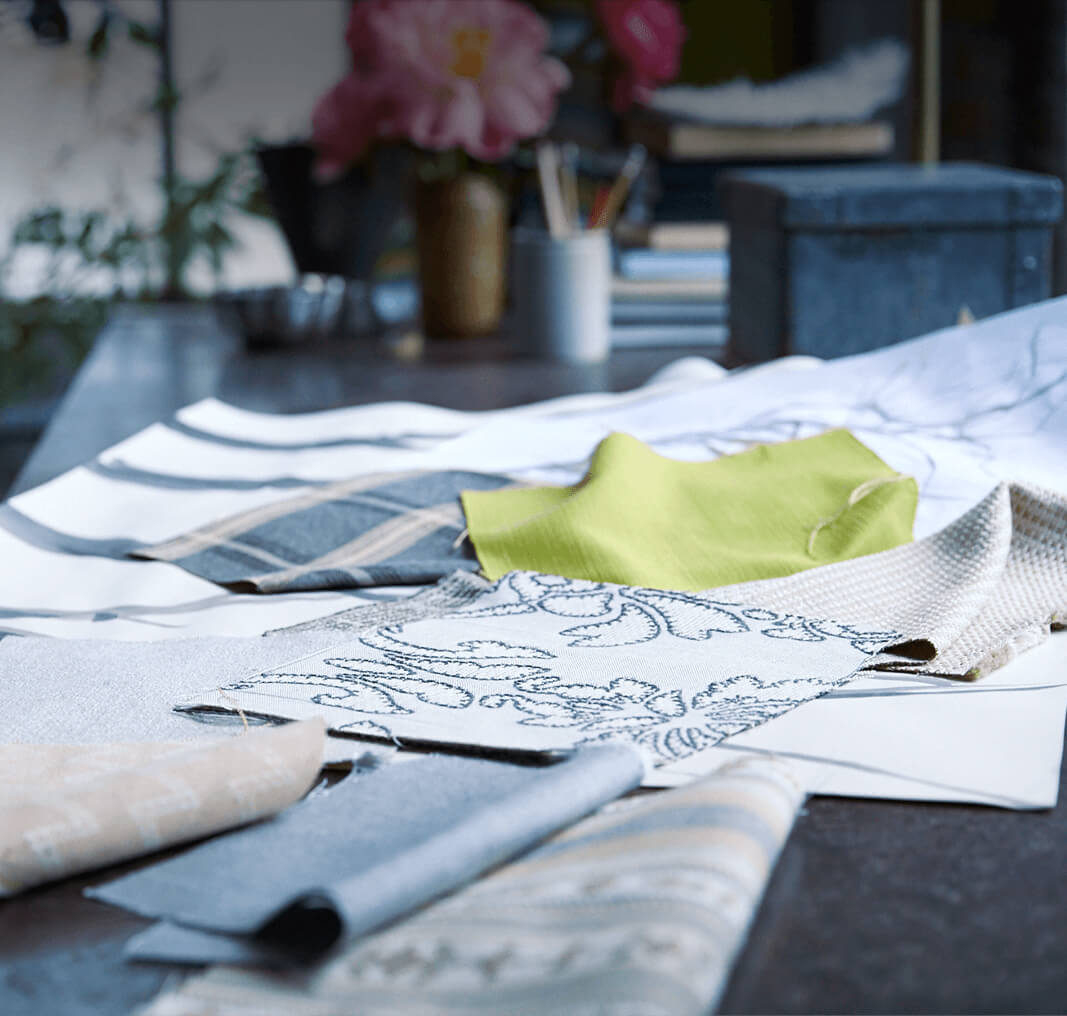 Sunbrella is founded on the belief that fabrics should be both beautiful and functional. We began in the 1960s with the challenge of creating an awning canvas with a substantially longer lifespan than cotton. Sunbrella has become widely adopted for shade structures, marine canvas and upholstery fabric for both outdoor and indoor applications.
Our textiles are made with close attention to design detail, and engineered with robust performance characteristics that provide resistance to fading and degradation from sunlight and chemical exposure. The fabric is tactile yet durable, has industry-leading environmental characteristics, is easy to care for and offers long life – wherever it's used.
Each yard of Sunbrella performance fabric is a product of a global support team committed to producing only the most exceptional performance textiles you can buy.
Manufacturing
Sunbrella fabrics are manufactured in facilities around the globe. Our main manufacturing location is a one million square foot facility in South Carolina, USA. This Anderson, South Carolina plant features a completely vertical ISO 9001 and 14001 certified manufacturing operation, R&D center and testing lab. This facility established the blueprint for our plants in Lille, France and Suzhou, China, manufacturing locations that enable us to best serve our customers in those regions. Sunbrella is always manufactured to the same standards and is delivered when you need it, anywhere in the world.
Research and Development
Our R&D department is continually pushing the envelope for what is possible with Sunbrella textiles. R&D spearheads our efforts to continually improve and refine the durability characteristics of Sunbrella fabrics. R&D also develops solutions for new textile designs, constructions and applications to fit needs in the marketplace for superior performance textiles.
Designers
The Sunbrella design team operates in the United States and Europe. This group of experienced textile designers brings diverse industry experience and is actively involved in stock line design, collaborative collections and custom line development. Sunbrella designers travel extensively to gather trend intelligence, design analysis and color forecasts – knowledge they share with our manufacturing partners to bring to market the latest in home décor, shade innovation and marine styling.
Customer Service
When you have a question about our fabric, Sunbrella is here to help with a friendly group of customer service professionals. This responsive team has the experience to answer all of your questions quickly.
Technical Services
Our technical services department can answer any questions about the technical aspects of Sunbrella fabric. If a cleaning or warranty issue should arise, the technical services team will evaluate the situation and offer a solution.
Sales Force
Sunbrella fabric's global sales representatives are experts in their field and have a broad knowledge of products and the specific requirements of manufacturing, distribution and design firms.