Design + Performance™
Design matters. Without great design, the spaces in our homes lack meaning and inspiration. The perfect combination of color, texture and pattern not only adds beauty, but has the power to invigorate and rejuvenate. Living with great design and creating a beautiful custom interior are what Sunbrella&reg fabrics are all about. Fabulous collections with unparalleled performance that are both stunning enough for a formal piece of furniture and durable enough for the sofa you sink into at the end of the day.
Fabrics for the Home with
Unparalleled Performance
UV and Fade
Resistant
Traditional dyeing processes only leave color on the surface of fiber, so they easily fade. Sunbrella fibers are saturated to the core with highly UV-stable pigments, making Sunbrella fabrics resistant to fading and the degrading effects of sunlight.
Mold and Mildew
Resistant
All Sunbrella fabrics are engineered to resist mold and mildew. Should exposure to dirt and debris cause mold and mildew to occur, all Sunbrella fabrics can be easily and safely cleaned with bleach.
Bleach
Cleanable
Because color goes to the core of Sunbrella fibers, Sunbrella fabrics can be cleaned with solvents such as bleach without losing color.

Learn More
Use Sunbrella Upholstery
Fabrics Indoor and Outdoor
With a soft hand and sophisticated, trendsetting designs, Sunbrella is the ideal choice for a variety of applications, indoors and out.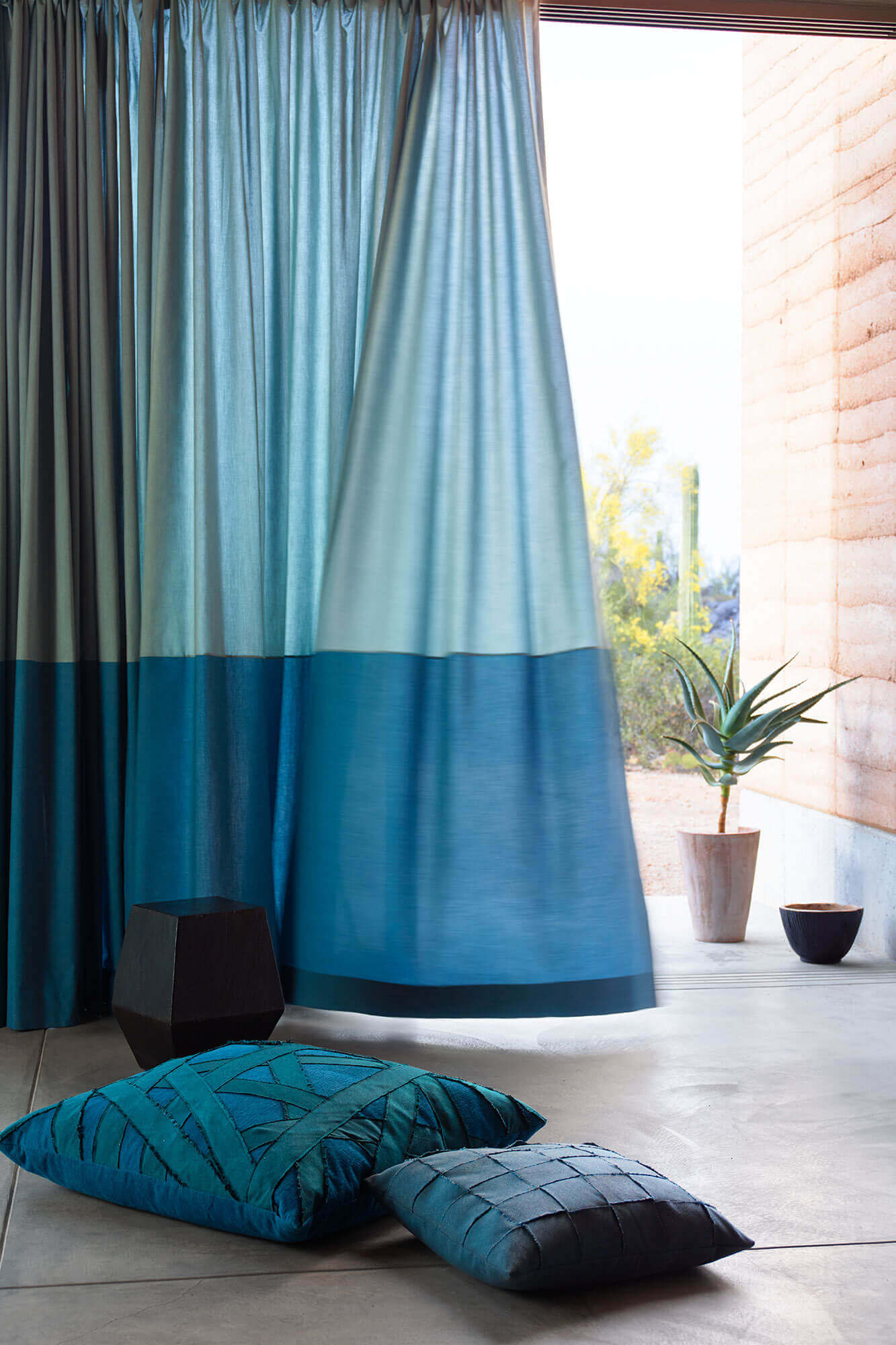 Curtains & Drapes
Sunbrella fabrics combine a decorative touch with unparalleled performance for stunning fade-resistant window treatments and window coverings including custom indoor and outdoor curtains, drapery panels, and more. Our sheer drape and curtain fabrics offer even greater flexibility, allowing beautiful light to filter into a room without blocking the view outside. Learn more about our shading options.
Get inspired by how other designers are using Sunbrella Fabrics in a unique way.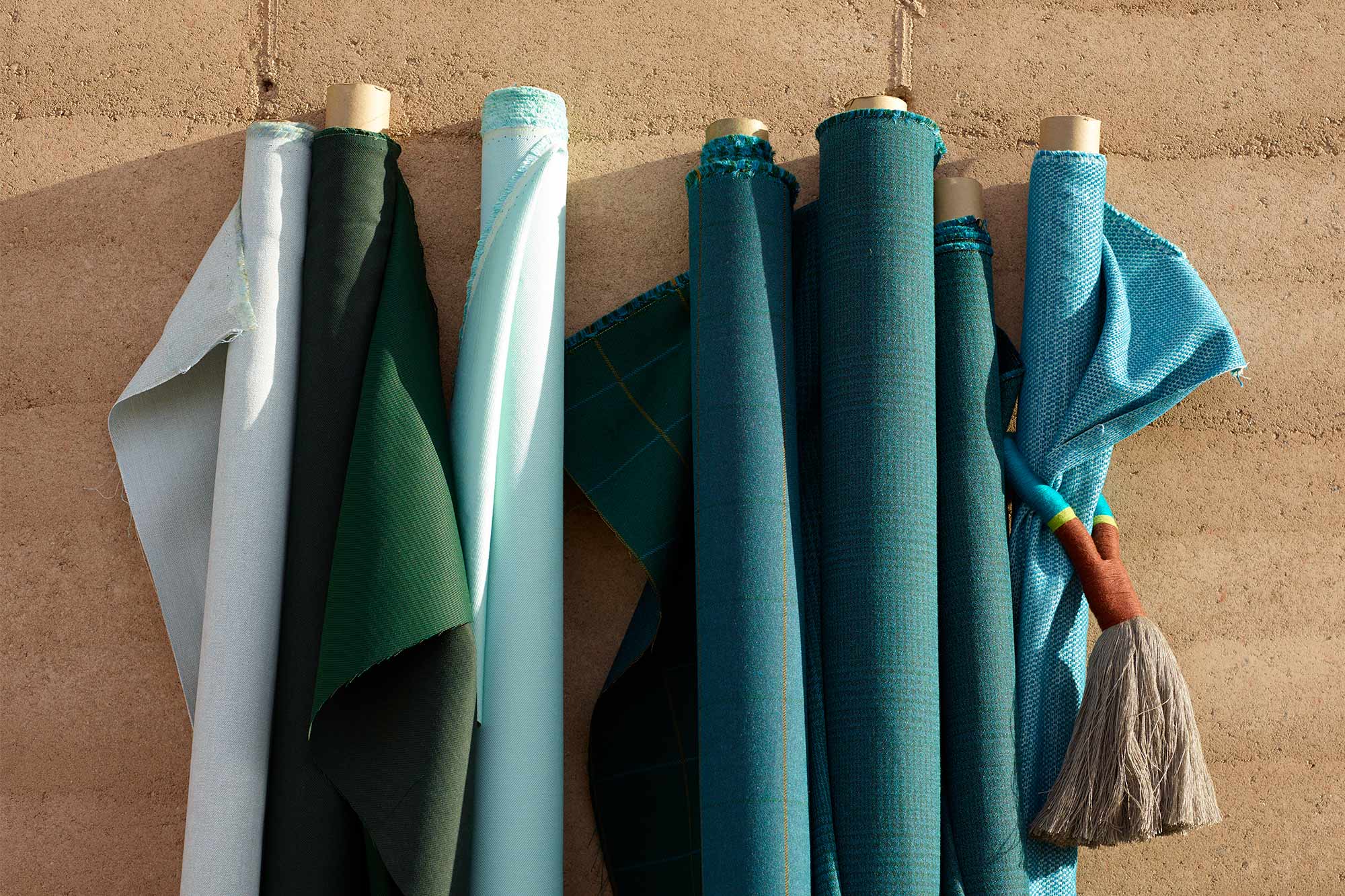 Cushion Covers
From high-end sofas and chairs to deck and patio furniture, Sunbrella fabrics bring style and performance to any environment.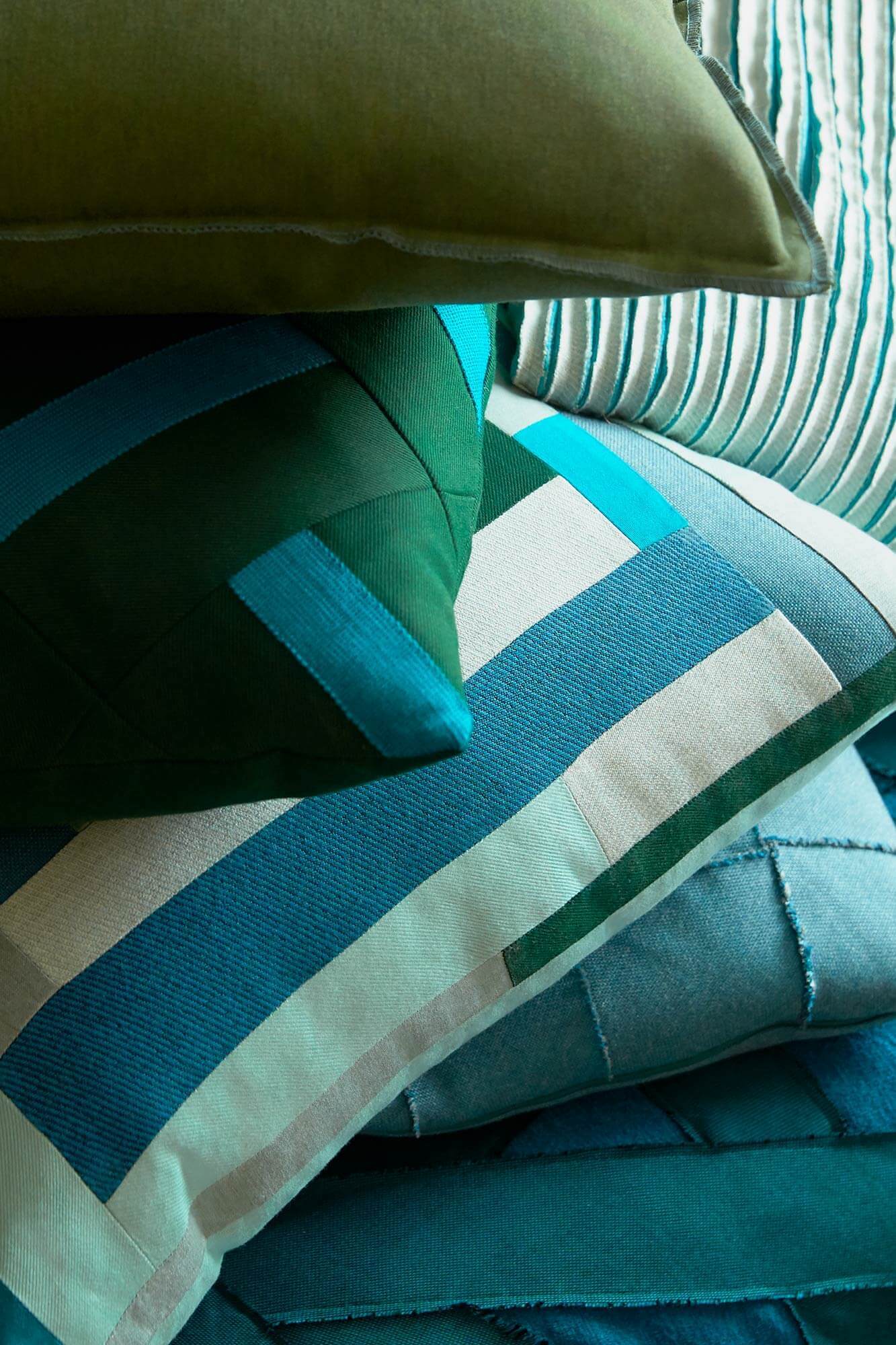 Decorative Pillows
Custom pillows covered in Sunbrella fabric allow you to create elegant coordinating designs, adding a deeper level of sophistication with luxurious textures and colors. Coordinate your pillows to upholstered furniture, cushions, drapery, and other design elements in the room.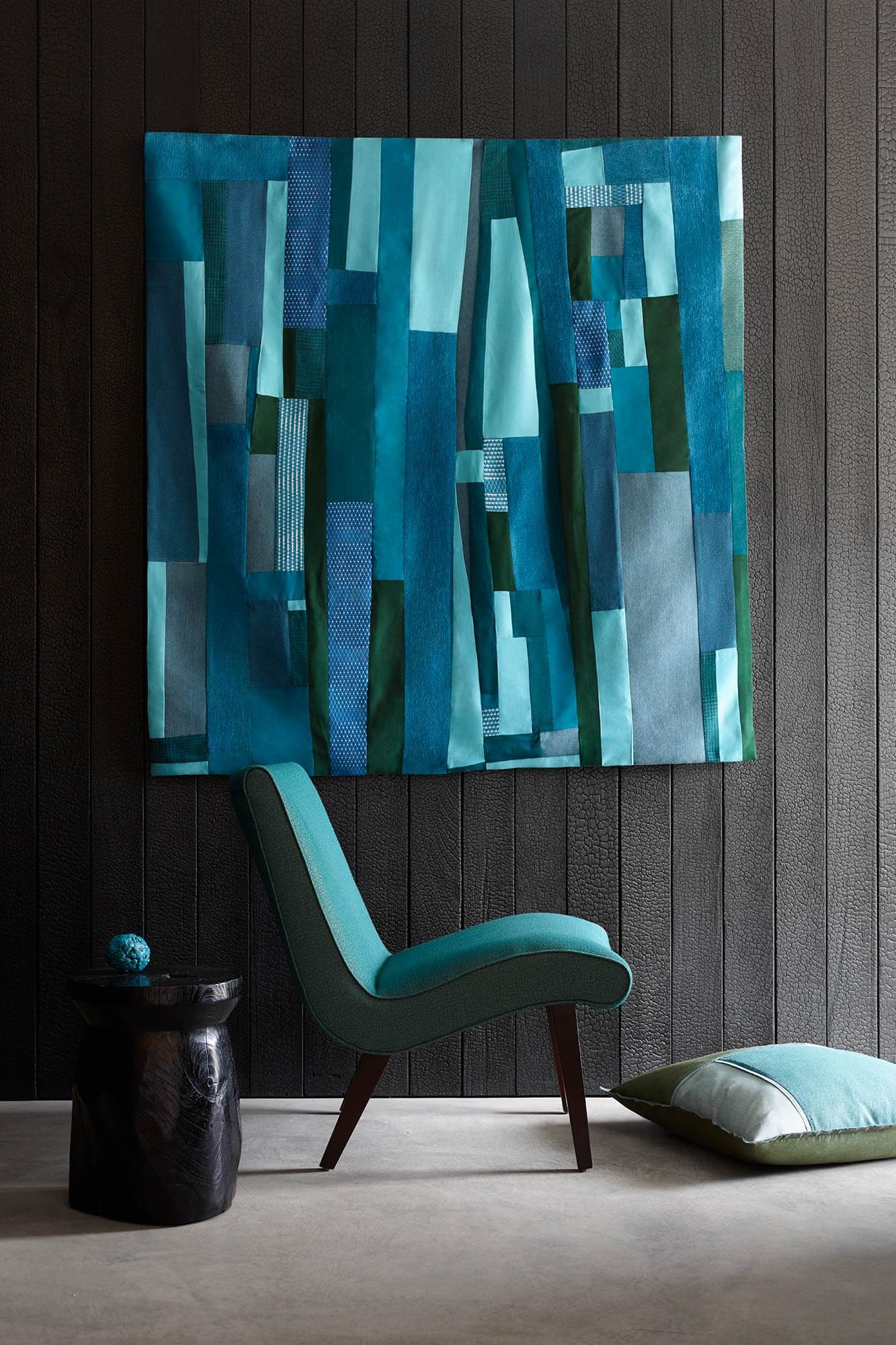 Fully Upholstered Pieces
With rich textures and a variety of colors and patterns to choose from, every Sunbrella upholstery collection features bodycloths created for foundational upholstered furniture pieces such as sofas, chairs, ottomans and more, that set the tone and style of a space.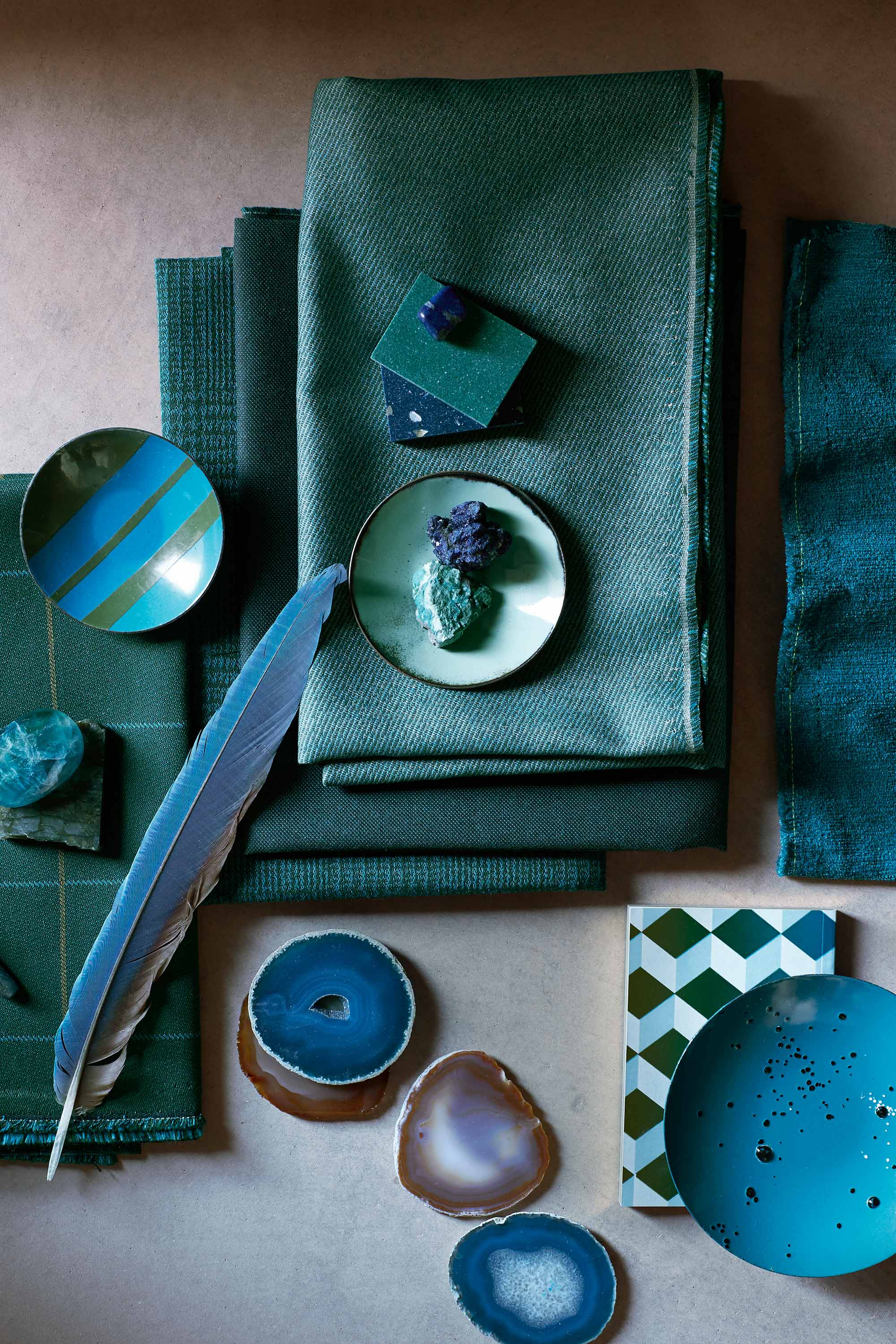 Home Accessories
Sunbrella collaborates with the top brands in our industry to deliver rugs, throws, tableware and more with the highest level of design and performance. Decorate your home with beautiful accessories that complement your upholstered furniture, curtains or drapes and more.
For the Home
Fabric Collections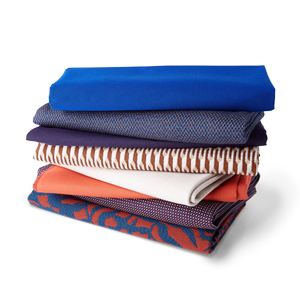 Sunbrella European Upholstery Collection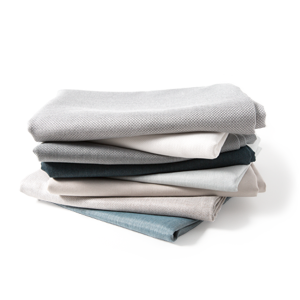 Sunbrella European Window Fabrics